Solutions Tailored to Your Needs
At Hassett Logistics, we strive to give you the best freight transportation services available. Our team works hard to continually meet our strict demands and exceed the high expectations we set for ourselves - it's the Hassett Way.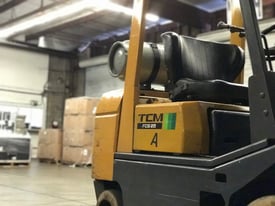 Hassett Logistics is a full service transportation provider offering a full menu of services that gets your freight delivered, where it needs to be, when it needs to be there! At Hassett we work around your schedule, providing on-time delivery of your freight anytime anywhere. Our professional representatives work with you to deliver solutions that work best for you based on your business' needs and combining them to create a customized transportation experience.
From air to ground, ocean to rail, Hassett offers a wide variety of options that provides the best solution for our customers. We designed our company around our customers' needs offering you the flexibility in freight solution making Hassett the true alternative choice in transportation.
How Can We Help?