Expedited Services

The term Expedited implies accelerated. At Hassett, we apply that sense of urgency to everything related to our customers' freight. Whether it be a carefully orchestrated plan to deliver products in a tight time frame to a high-profile overseas event, or a critical last-minute need to move freight same-day, our Expedited Services team gets it done. We understand that your shipping needs don't fall into a neat 8 to 5 work day. Our team is here 24/7/365 to support you.
We have strong partnerships with leading airlines as well as local, regional and nationwide ground transportation providers. In fact, we've won customer awards from multiple US airlines. We've also been recognized by several major customers for our dedication and performance in supporting their shipping needs. Hassett Expedited provides flexible solutions, reliable service and great communication.



Entertainment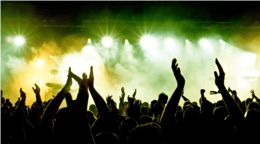 For concerts, special events, and other arena shows, Hassett has the experience and knowledge to transport entertainment merchandise safely and securely. We understand the tight time constraints and security that are associated with show deliveries. Our operations managers and drivers can arrange for pick-ups and deliveries to accommodate your tour schedule. Hassett values the sense of urgency associated in this industry and we know that there is no margin for error.


Exhibitions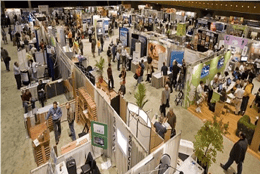 As a fellow exhibitor and expert in the delivery and pick up of tradeshow materials, Hassett is the go-to freight forwarder for your convention, meeting, bookfair, and tradeshow needs. Making move-in and move-out deadlines can be stressful. Let Hassett take the stress away so you can focus on a successful exhibition.
Air Transportation
Time Definite Ground Services
Convention/Hotel Pick Up & Delivery
Inside Pick Up & Delivery
Sealed Loads



Lift Gate & Ramp Equipment
Blanket Wrap Service
International: Import/Export
White Glove


Hassett gets your freight where it needs to be, when it needs to be there.
Shipping. Anytime. Anywhere.
How Can We Help?